Careers at
Duluth
Dog Depot
Do you have a passion for animals and want to work with them? Then Duluth Dog Depot invites you to join our team! We are growing our team with special people who have a heart for our companion animals. Please check us out on Indeed for current postings or come by any time to fill out an application!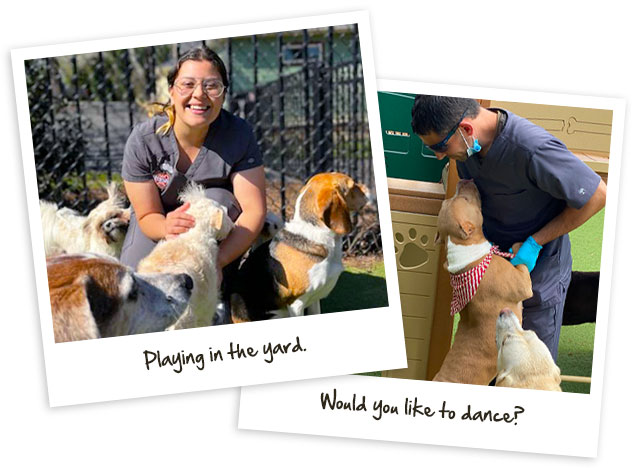 Our team is comprised of the following positions:
Client Services
Our front desk team is there to make our client's experience smooth and seamless. Answering phones, scheduling boarding, camp, and bathing services, and checking pet guests in and out are their primary tasks. Some hands-on pup care includes transporting pets in and out of the facility.
Camp Counselor
Camp Counselors are what make camp such a fun, exciting, and safe time for the dogs! From completing interview assessments to developing tailored play groups to managing the camp yards, our Camp Counselors are highly trained in canine behavior and social patterns. They spend their days developing one-on-one relationships with our campers, taking photos and videos for pet parents, hosting camp parties and events, and transporting campers to and from play yards. Their duties sometimes coincide with our kennel team in providing overall pet care and cleaning of the facility.
Kennel Staff
Our Kennel Team takes care of pups within our facility – feeding, walking, and sanitizing, as well as bathing, pedicures, and general needs. They too develop relationships with the pups in their care, both our boarders and campers. Kennel team members take pride in our space and help with organizing, restocking, and cleaning so the pups have a safe and spotless place to relax overnight and between camp sessions.