Duluth

Dog Depot

Day Camp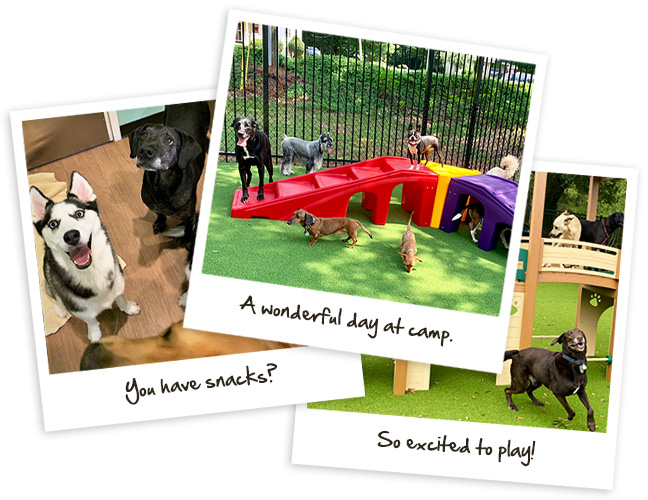 The Depot Dog Park features three separate fenced yards, complete with pet turf, the best dog playground equipment available, and beautiful shade trees overhead. We host morning and afternoon sessions with our day campers and qualified boarders.
Day Camp play available Monday–Saturday
Play Options
Half Day Session (morning or afternoon) - $20
Full Day Session - $30
Package Options Pricing (and Savings!)
Play & Save!
Full Day
Half Day
5 Package Credits
$140 (save $10!)
$85 (save $15!)
10 Package Credits
$275 (save $25!)
$160 (save $40!)
30 Package Credits
Special Offer
$699 (save $200!)
*Package credits cannot be substituted for different options.
*Pet's must pass an interview session prior to joining day camp.
Birthday Parties
Celebrate your dog's birthday at Duluth Dog Depot! To sign your pet up for their own special party, just give us a call at 770-502-6670.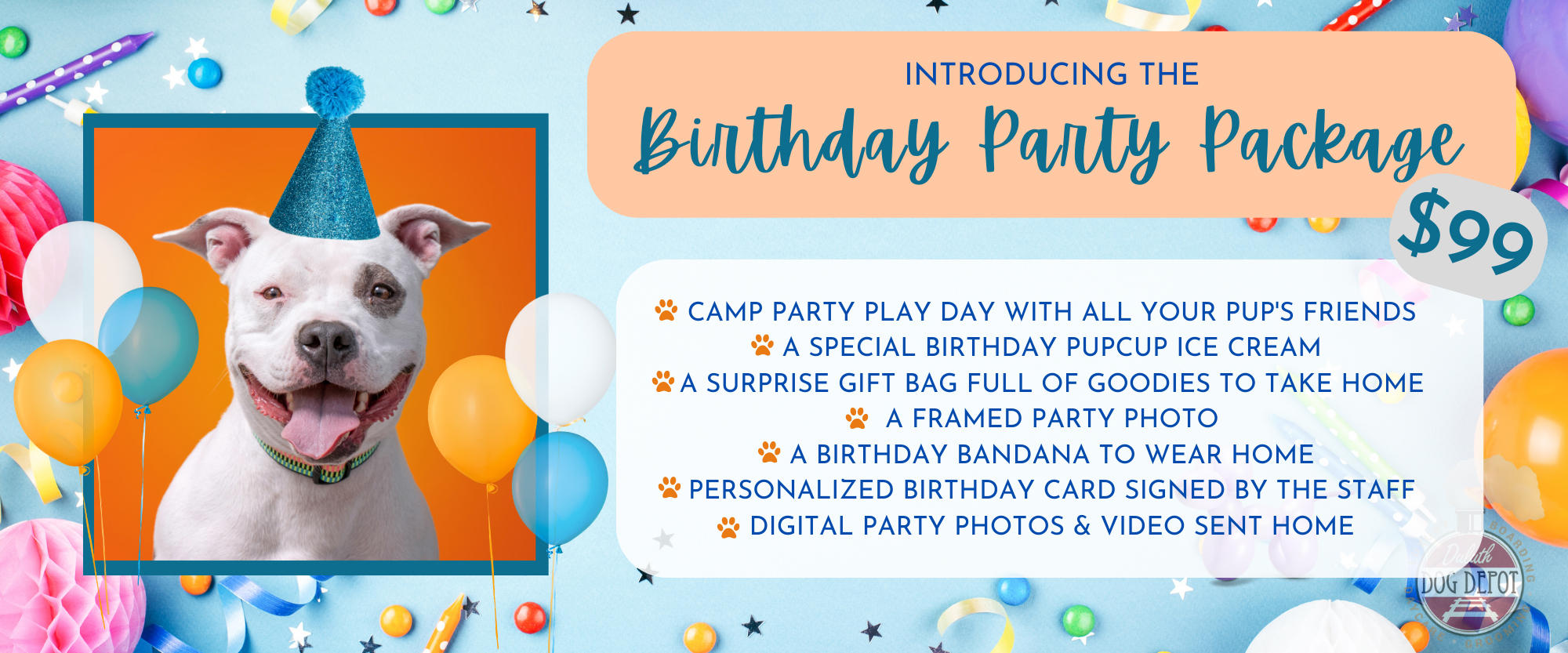 Monthly Camp Parties
There is always something fun happening at the Duluth Dog Depot! Each month, we host a themed party available to full day campers at no additional charge. Each pup participant will receive festive treats, join a fun, themed play session, have photos sent home, and more! To sign your pet up to attend a camp party, just give us a call at 770-502-6670.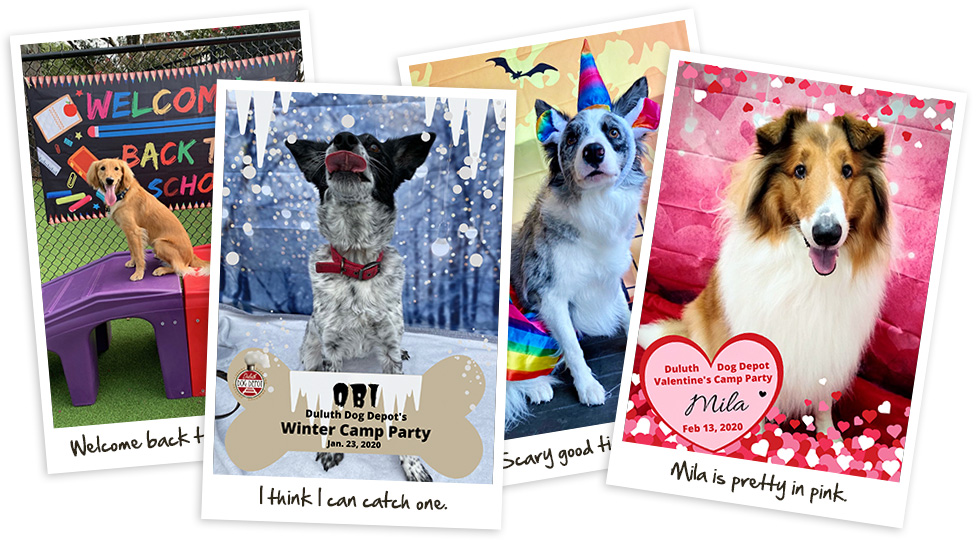 Wet N' Wild Week
Throughout the warm months, Duluth Dog Depot hosts water-themed weeks designed to provide fun, cooling, and enriching experiences for campers. Although we provide pools most days during the summer, Wet N' Wild Week will also incorporate other fun water activities like water sprinklers, hoses, bubbles, and more!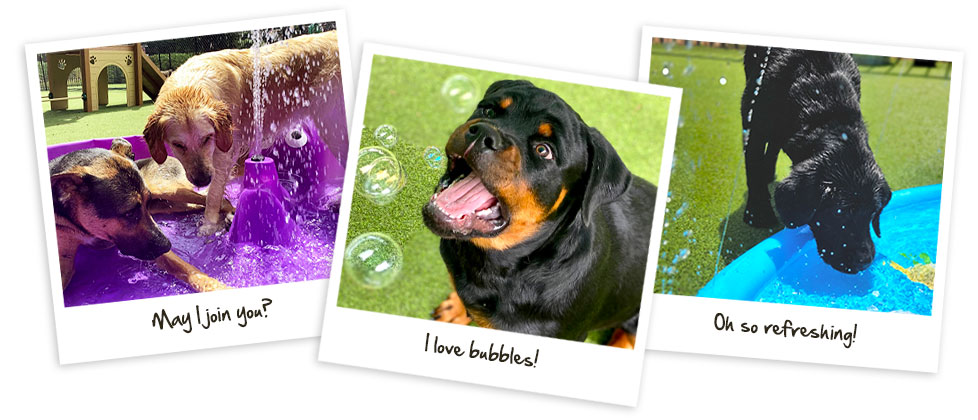 Game Days
Dogs love games - it's a fact! We host sports game days featuring basketball, soccer, and football games, as well as hula hoop days, fetch days, and more. Not only are these games great exercise for the dogs, they provide interactive and challenging group fun. Be sure to check out our monthly Camp Calendar of Events to see scheduled game days!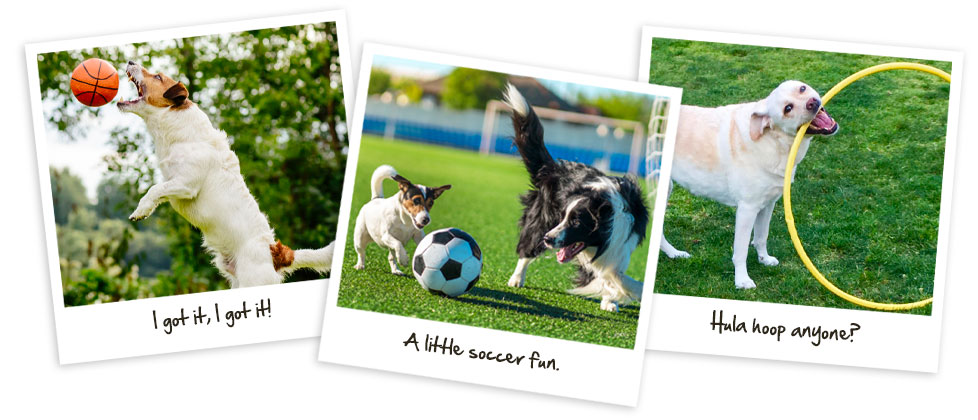 Forms and Requirements
Please click on the links for an online copy of our forms. These can be filled out and submitted, all online!
Vaccine and Testing Requirements
For the safety of our pet guests and campers, all dogs receiving services at Duluth Dog Depot must provide proof of the following: Rabies, Bordetella (Kennel Cough), Distemper/Parvo, and Bivalent Influenza vaccinations, as well as a negative fecal within the past 12 months. If your pet is due for these services, we are happy to coordinate with Duluth Animal Hospital to have them performed during your pet's stay if you would like. Please speak with a staff member to schedule.

Viewing PDF documents requires Adobe Acrobat Reader. If you do not have Acrobat Reader, you can download it for free by clicking here.