Bathing & Spa Services at
Duluth
Dog Depot
We invite your pet to be pampered by us!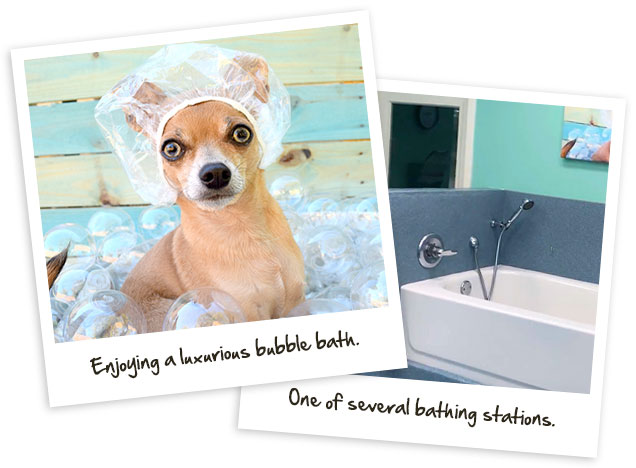 Skin and coat care is an important part of pet health and wellness! Duluth Dog Depot hosts a full professional bathing and spa salon. We offer a full range of bathing services, including nail trims, coat conditioning, de-shedding, sanitary trims, ear cleaning, and gland expressions.
Bathing Services
All baths include a nail trim, gland expression, ear cleaning, blow drying, brush out, and pet cologne.
1-25 lbs - $35
26-50lbs - $40
51-100lbs - $45
100-150lbs - $50
Over 150lbs - $55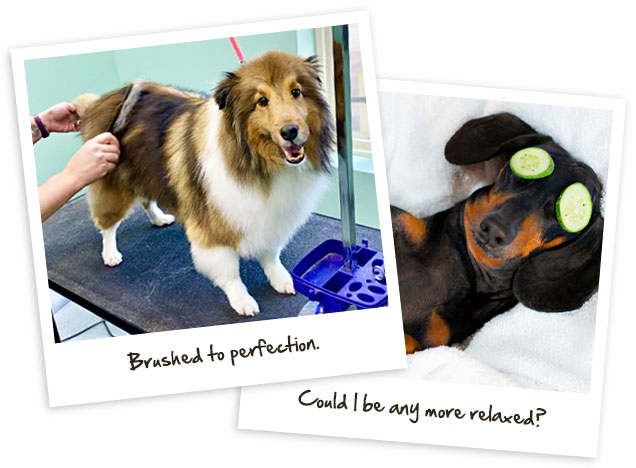 Spa
We offer spa services such as de-shedding, coat conditioning treatments, specialty shampoos, and more. Spa and bathing services vary according to your pet's individual needs, so give us a call at 770-502-6670 for a quote!
Vaccine and Testing Requirements
For the safety of our pet guests and campers, all dogs receiving services at Duluth Dog Depot must provide proof of the following: Rabies, Bordetella (Kennel Cough), Distemper/Parvo, and Bivalent Influenza vaccinations, as well as a negative fecal within the past 12 months. If your pet is due for these services, we are happy to coordinate with Duluth Animal Hospital to have them performed during your pet's stay if you would like. Please speak with a staff member to schedule.

Viewing PDF documents requires Adobe Acrobat Reader. If you do not have Acrobat Reader, you can download it for free by clicking here.